INVOICING DETAILS
CENTROPROJEKT GROUP a.s.
Štefánikova 167
760 01 Zlín
Czech Republic
IN: 01643541
IN: CZ01643541
The company is registered in the Commercial Register maintained by the Regional Commercial Court in Brno, Section B, File No. 6873.
Branch office in Bohemia
Jaroslava Průchy 1915/24
434 01 Most
Map
Phone: +420 576 004 990
E-mail: ctp@centroprojekt.cz
How do you get to us?
Our office in Zlin is located almost in the heart of the city. The building near the Zlín dam is located here from 1968. Next to our building we have for our visitors free parking.
How to park?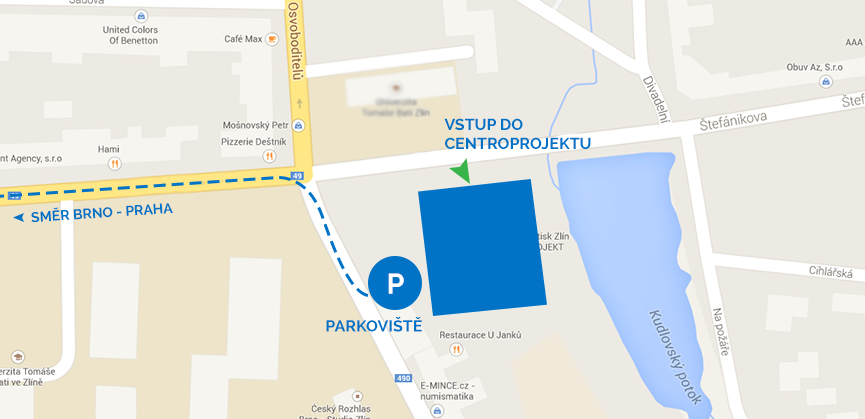 Centroprojekt on social networks
Centroprojekt is now also on social networks. Follow the company news and projects on which we're working.